Renewals
IdeaNav Patent Renewals ‐ South Africa's only worldwide, online patent renewal system.
Pay all your patent renewals online through a single website
Pay by credit card
Reduce your renewal fees by up to 70%
Generate renewal cost reports
View full copies of patents in your renewal portfolio
Receive renewal reminders by email
Receive automatic notifications of recently published patents that may infringe patents in your renewal portfolio
IdeaNav has received Exchange Control approval for its unique payment system, which reduces transaction fees significantly.
Free trial ‐ upload your patents to: compare IdeaNav pricing; generate renewal cost reports; and receive renewal reminders.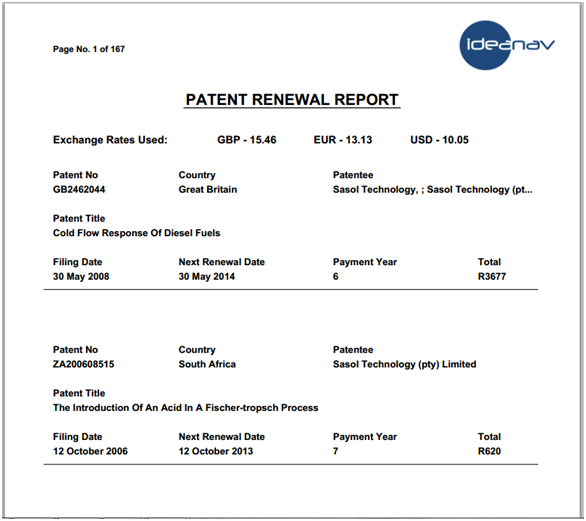 Or, send us a list of your patents and we will ensure they are properly uploaded on to the IdeaNav renewal system without charge.
IdeaNav manages more than 2,400 patents for more than 200 clients. IdeaNav can reduce your renewal costs significantly too!
Visit the IdeaNav Patent Renewal System.