VicennialRenewal - Pay all remaining South African patent renewals
---
What you get
For only $485 (inclusive of official fees) we'll pay all remaining renewals to maintain your patent in force for the full 20 year term.
Don't change the address for service.
Stop receiving renewal reminders.
Zero the risk of your patent lapsing.
Shield yourself from increases in renewal fees.
Save.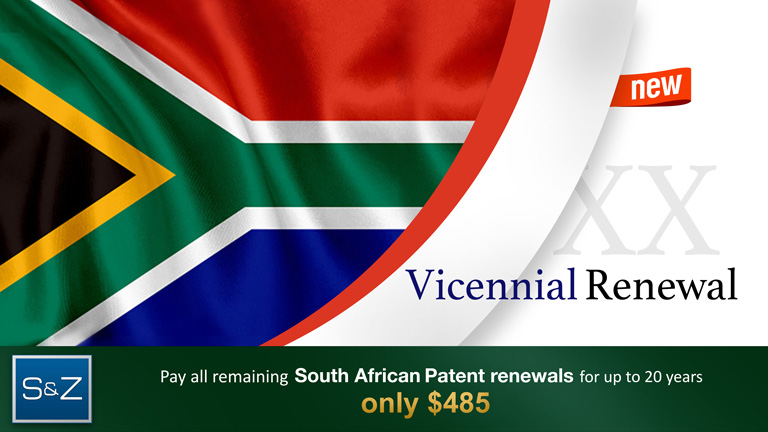 How to instruct
Send us an email with your patent number and ask us to VicennialRenew. We will send you a renewal receipt within 2 business days of payment.
Further discount is available where more than 10 patents are renewed at the same time.
About S&Z
S&Z managed renewal of +10,000 patents and is the largest filer of South African patents, filing +500 patents per month.
Renewal Instruction
Articles: Patent issues